The Android App for mobile monitoring in the data center
Bring your own device to work. The ST Eye Mobile application allows users to monitor critical power and environmental data directly from their Android app. It's the first Bluetooth® capable PDU technology on the market.

A Free Android App allows simple remote access to the PDU's critical power and environmental information.
Power, Environmental & System Information in the palm of your hand.
No need to connect a computer or physically connect to the PDU (either via the network or the serial port) to get information from the PDU when at the cabinet.
Click here to view the product page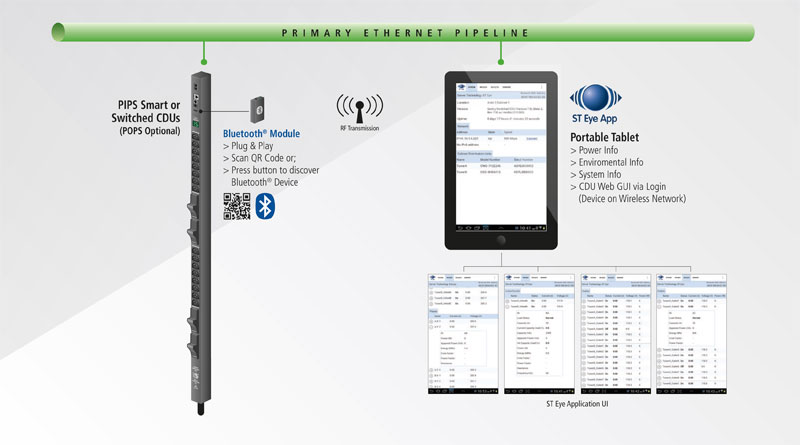 Click the image to enlarge