You've never seen anything like this before. Introducing the HDOT™ (High Density Outlet Technology). High power densities and reduced cabinet space require new and innovative products like Server Technology's own patented outlet technology that provides industry standard C13 and C19 outlets in a drastically reduced footprint. The highest possible outlet density available in a network connected PDU. Up to 42 C13's in a 42U high by 1U wide device. Additional features include high native cord retention that eliminates the need for custom and costly ancillary locking cord devices. Manufactured with robust high temperature materials carrying a UL94 V-0 flame rating makes these outlets ideally suited for harsh data center environments. To order the HDOT PDU go to STIs Build Your Own PDU configurator. HDOT technology is available in Metered and Smart PDUs.
The multiple-award winning HDOT PDU is here to stay.
Servertech's High Density Outlet Technology is the most popular and innovative PDU on the market. It is available in Switched, Smart, POPS and with Alternating Phase Outlets. HDOT is the one PDU to solve today's top data center challenges: Power Density, Capacity Planning, and Remote Power Management. HDOT is the PDU that you can configure to order with only 4 easy steps and get it when you need it- ships within 10 days 90% of the time.

We've been selected as the winner for the 2018 DCS Awards PDU Product of the Year.
Thank you all for your support!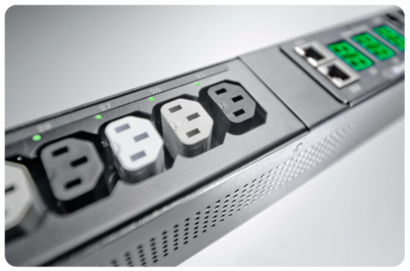 Build density into your data center with award-winning HDOT and Alternating Phase technology:
Highest Density Outlet Technology
The right outlets in the right place
Most outlets per form factor
Easy Load Balancing
Alternating Phase Outlet Technology
90% Ship Within 10 Days